Services
Offering therapy services for adults in and around Ottawa and across Ontario
Session Format: Individual
Demographic Specialty: Men, Adolescents (16 Years and older), Young Adults, Post-Secondary Students, Parents.
Online Sessions Available: Secure Video (using OWL platform)
Areas we can address: Social Anxiety, Generalized Anxiety, Depression, Work Stress (Burnout), Perfectionism, Relationship issues, Anger, Substance Use, Trauma.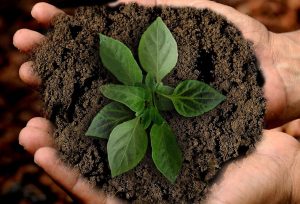 I work with a range of clients that present a variety of unique circumstances. However, there is a common thread, they are not reaching their full potential.
During our initial meeting we will discuss your specific areas of concern as well as assess if we are the right client/therapist fit. From here, we will be able to create your personalize treatment plan and discuss how it can best work into your day-to-day life.
"Identify your problems, but give your power and energy to solutions."

– Tony Robbin
Rates & Insurance
Rates:
Average Session Fee: 150+
Insurance:
Receipts Provided for reimbursement
Therapy services are not covered by OHIP but are fully or partially covered by many extended health insurance plans. Coverage varies with each plan, so please verify with your provider about coverage for psychotherapy. Our coverage includes NIHB, Bluecross, Sunlife, Manulife and other plans but please verify amounts with your provider.
Do I have mental health insurance benefits?
What is my deductible and has it been met?
How many sessions per year does my health insurance cover?
What is the coverage amount per therapy session?
Is approval required from my primary care physician?
Frequently Asked Questions
What is psychotherapy? Psychotherapy is a type of talk therapy that involves working with a trained mental health professional to explore and address emotional, behavioral, and psychological issues. The goal of psychotherapy is to improve mental health and wellbeing by developing coping skills, increasing self-awareness, and promoting personal growth.
What types of psychotherapy do you offer? We offer a range of psychotherapy services tailored to meet the unique needs of our clients. Our therapists are trained in evidence-based practices such as cognitive-behavioral therapy (CBT), dialectical behavior therapy (DBT), and acceptance and commitment therapy. We also offer specialized services such as social anxiety treatment, trauma-focused therapy, masculinity focused approaches and self-compassion skill training.
How do I know if psychotherapy is right for me? Psychotherapy can benefit anyone who is experiencing emotional or psychological distress, regardless of the severity of their symptoms. If you are struggling with issues such as anxiety, depression, relationship problems, or trauma, psychotherapy may be a helpful tool for you. Our therapists will work with you to assess your needs and determine whether psychotherapy is a good fit for you.
How long does therapy last? The length of therapy varies depending on the individual and their specific needs. Some people may benefit from short-term therapy that lasts several weeks or months, while others may need longer-term therapy that lasts several months or even years. Our therapists will work with you to develop a treatment plan that is tailored to your needs and goals.
Is therapy confidential? Yes, therapy is confidential. We take the privacy and confidentiality of our clients very seriously and adhere to strict ethical guidelines and legal requirements.
---
Please note the cancellation policy. If you do not show up for your scheduled therapy appointment, and you have not notified us at least 24 hours in advance, you will be required to pay the full cost of the session.